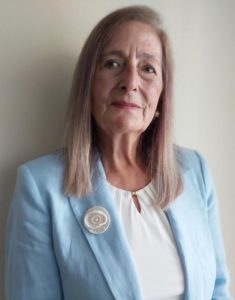 Mary Pyrgou
President
Mary Pyrgou began offering public affairs services voluntarily in 1980. She then took her career in public affairs professionally in 1993 when she founded her company Pyrgos Congress. She has founded various associations that lobby to bring change and reform in legislation and other social issues.

Her extensive experience includes her service from 1994 to 2003 as Vice President and President to the Cyprus Association of Public Relations, and representing Cyprus at the European Confederation of Public Affairs (CERP).

In 2006 she founded the Research Foundation Fimonoi which, amongst other activites, undertakes research on social issues and lobbies institutions for necessary reforms. In 2012, Mary lobbied institutions and promoted the need for legislation on regulated lobbying in Cyprus. Subsequently, she founded LPAP in 2017.
Melina Pyrgou
Vice-president / Events and International Relations
Melina Pyrgou has been a member of the Cyprus Bar Association since 1992. Her experience in practicing law led her to become a partner at a law firm in Cyprus, and then a Director of Legal Services at PricewaterhouseCoopers, until she established her own law firm in 2008, Pyrgou Vakis Law Firm.

Her academic background includes Law and Sociology at the University of Keele, success at the Bar of England and Wales as well as the Cyprus Bar, and Environmental Law at the University of Geneva. Melina is trilingual, being fluent in Greek, English, and French.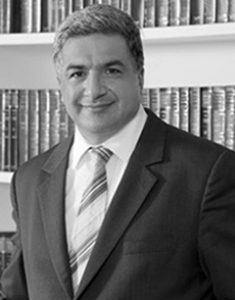 Demetris Vakis
Secretary / Membership Relations
Demetris Vakis joined the Cyprus Bar Association in 1989. From 2005 through to 2009, he was a member of the board of the Cyprus Securities and Exchange Commission. Since 2009, Demetris became a member of the Companies Committee of Council of the Cyprus Bar Association.

From 1988 until 2014, he was a partner and the director at Christos Vakis & Co. LLC providing a plethora of services including corporate and business law, judicial review of administrative actions litigation, provision of advisory services on financial services, and liquidations, receiverships and provisions of fiduciary services. Since 2014, Demetris joined Pyrgou Vakis Law Firm as a Director.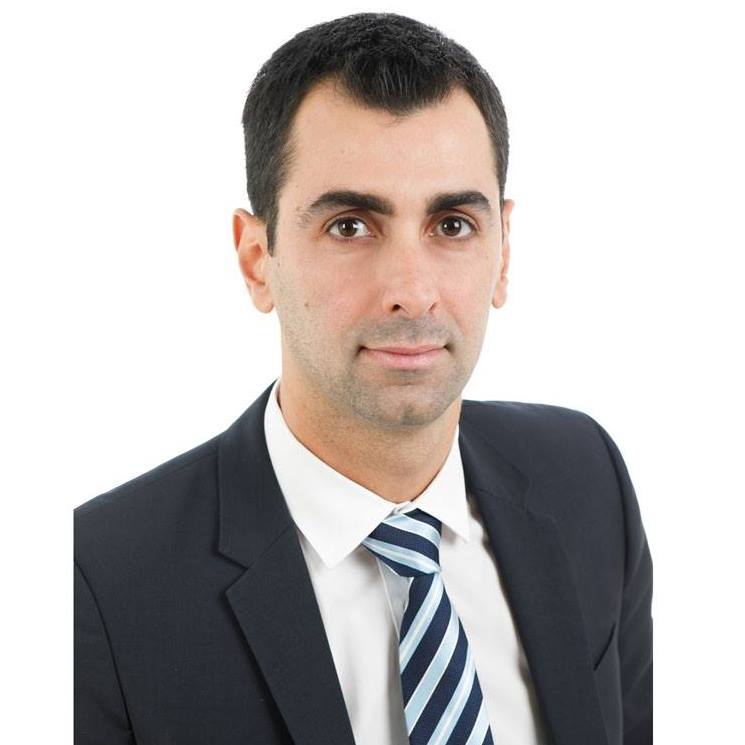 Theodoros Assiotis
Treasurer
Theodoros Assiotis is a Fellow Member of the Association of Chartered Certified Accountants and also holds a BA in Accounting & Finance from De Montfort University, UK. Theodoros has over 12 years of professional experience in the provision of professional services making sure that companies are always up to date with their statutory obligations.

He is now the Head of Accounting Services at an international law firm and has also worked as a Senior Manager in a Big 4 professional services firm. Theodoros is also a member of the Executive Committee of Oxygono and Cyprus Forum.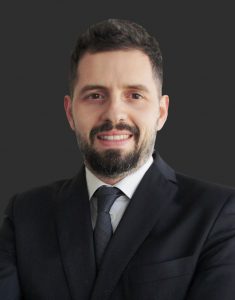 Nicolas Kyriakides
Press Relations / Web Content / House of Parliament
Nicolas Kyriakides is a lawyer and academic. He is also interested in policy-making. He is a graduate of the National and Kapodistrian University of Athens. He holds postgraduate degrees from UCL and NYU and a PhD (DPhil) from the University of Oxford. He has also been a visiting researcher at Harvard University.

He teaches at the University of Nicosia and has contributed to a number of high level innovative legal research initiatives and papers in the course of both his commercial practice and his academic life, such as the Procedural Law Unit at the University of Nicosia. He is also a founding member of the non-profit organisation Oxygono.